Rollbar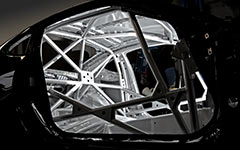 These products are designed for competition use in mind.
Okuyama roll cage has ling of products with different number of points by adding angle and joints.
Okuyama roll cage follows vehicle pillars that gives driver high visibility. High visibility sometimes makes driver foget about the presence of roll cage.
Many different choice in number of joints and points are to cater drivers needs.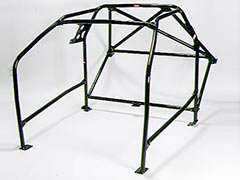 DASH STEEL ROLL BAR
Okuyama's competition technological know-how is feed backed for construction of these cage. Competition use is on it's design concept.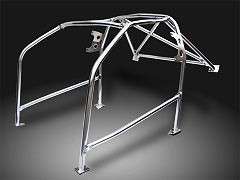 CARBING ALUMINUM ROLL BAR
For street use. Beauty and light weight is the art in this series.
Number of points and code No. of the roll bar.
No.1 [4P]
No.2 [5P]
No.2T [5P]
No.5 [6P]